Support our group at no cost: the eScrip Online Mall is a collection of over 1,000 online merchants where supporters of your group can shop online at the same websites you already know and trust. A percentage of your checkout total will be donated to our group.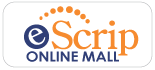 As members of the Oakland and greater Bay Area business community, our sponsors recognize the importance of strengthening the culture and activities available within our area so that we can create a thriving city that retains and attracts a diverse population of citizens. Thank you for supporting this exciting Brazilian martial art and contributing to the enrichment of the Oakland community.
Muito obrigado e muito axe!
On behalf of Artistic Director Mestre Marcelo Caveirinha, Capoeira Institute Board of Directors (Don Carlos Steele, MD, President; Donna Lee, PhD, Secretary; Sam Wu, Treasurer) & Event Manager Mary Schindler
We are a non-profit 501(c)3 organization.
Your contribution, no matter how big or small, will help us in our mission to build a culturally rich, diverse and united community. Click the Donate button below to make a donation using PayPal. Thank you for your support and generous contribution!